With 2023 halfway through the books, now is a great time to take a moment to reflect on the interior design trends that have set the stage for the year so far. One of the prevailing trends seen in homes throughout the country is the increase in accent walls and statement colors to help provide contrast to interior spaces. If this is a concept that you have been exploring for your own property, keep reading for 6 Pro-Tips for adding accent walls and statement colors to your home!
Make Sure It Is a Focal Area of the Space
As the name suggests, an accent wall is designed to attract attention, so you should aim to make it one of the first things that people notice when they enter a room. An accent wall that is not in the direct line of sight of the people inside the room will defeat the purpose.
For example, if you were designing an accent wall in the living room, you wouldn't want it tucked behind a bookcase or entertainment center. If you are exploring bathroom shiplap ideas, it is better to place the textured wall behind the sink rather than behind the toilet, as it will be more visible and will give people more opportunity to appreciate the rich contrast that it provides.
Don't Be Afraid of Bold Colors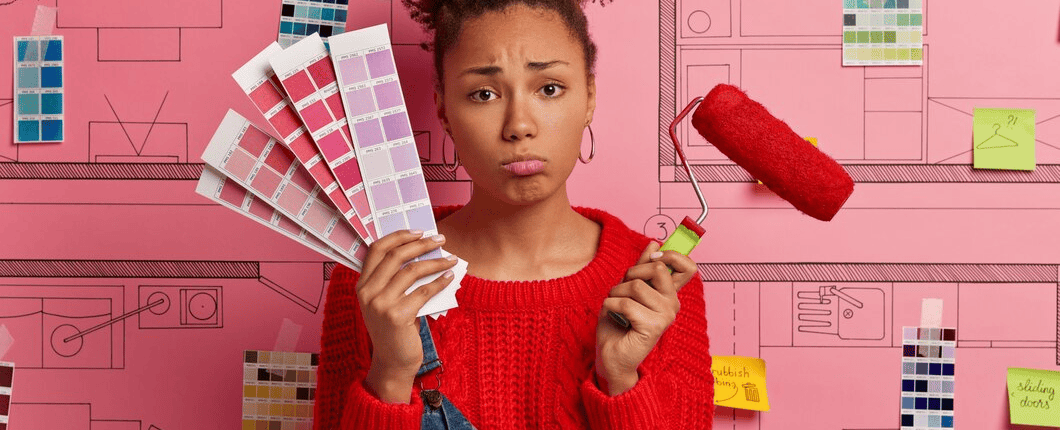 Many homeowners are afraid to push the envelope with their accent walls. They end up choosing colors that are only slightly different from the other walls–which is not much of a contrast at all. While this may be a safe option, you should not be afraid of choosing bolder colors. As long as there is some furniture and other decor that match the paint color, you can use any color you like for the accent wall.
Be Aware of Other Prominent Features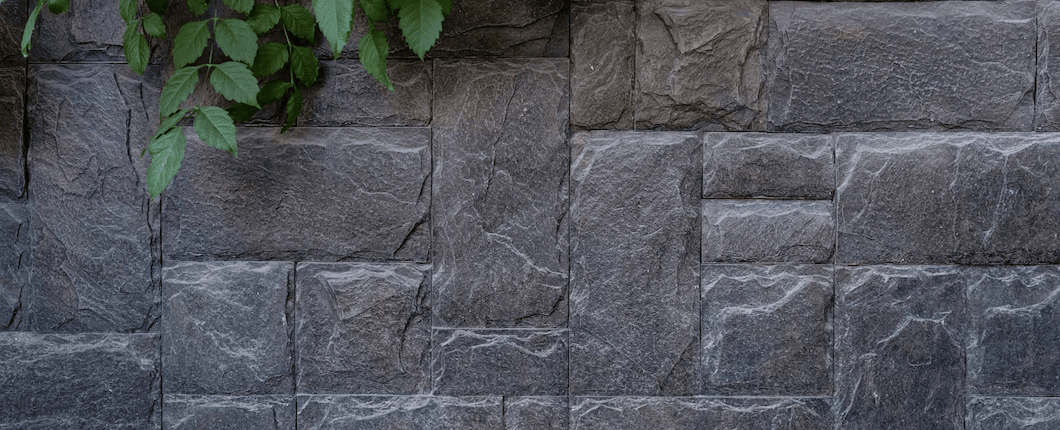 The effect of an accent wall will be diminished if there are too many other prominent features competing for the attention of those inside the room. A classic example of this is a fireplace, which often features striking colors, interesting shapes, and intricate patterns. If you are considering adding an accent wall to a room with a fireplace, it is important to consider how you can prevent the two features from clashing.
An accent wall made from interior stone veneer is a good option in this case, as it will complement the fireplace by creating a cozy, rustic feel. However, even interior stone veneer needs to be carefully deployed, so it is important to carefully consider other interior design elements, such as bookcases, architectural nooks, and furniture.
Choose a Symmetrical Space
When choosing a room to feature an accent wall, you should pick one with a symmetrical shape. Accent walls work best in rooms with straight, flat walls that are of a similar size. Odd nooks, inconvenient angles, and other unusual features can detract from the effect you are trying to capture with an accent wall.
The same is true of Windows. While it is perfectly possible to include a window as part of the accent wall, this is more difficult to pull off if the windows are different sizes or are in an unusual location.
Experiment With Patterns and Decor
It is possible to experiment with patterns and decor when adding an accent wall to your home. Many homeowners feel constrained to use a single color for their accent wall, but this is not necessary. Using stripes, chevrons, and other patterns is perfectly acceptable and can add a lot of character to your home.
Accent walls are not limited to just paint, either. You can use artwork, picture frames, floating shelves, and other types of decor to create an accent wall. This allows you to experiment with a wide range of styles and can make your home feel more personal and unique.
Neutral Colors Can Still Work
When choosing the color for your accent wall, you should not overlook neutral colors. While bold colors can really set the stage and call attention to the space, neutrals can also work well. Earthy tones such as brown and tan are particularly effective, as they can create a warm, inviting feel in your home.
Another option is to use a white shiplap. This can be a great choice if you are afraid of going too bold with your color selection, as the shiplap provides texture and interest without being too overpowering.
Get Started Today on the Accent Wall of Your Dreams
Accent walls are one of the best ways to help your interior design stand out. When executed correctly with the right statement colors and textures, they can leave an indelible mark on anyone who visits your home. For more insight on creating the accent wall of your dreams, explore the resources at Patrick's Painting & Home Improvement today for ideas and inspiration!
Andrew Wesley
Andrew Wesley is a freelance writer that loves sharing his knowledge and expertise on painting projects and materials. He lives in Atlanta, Georgia where he enjoys spending time with his wife and working on projects in his spare time. Andrew's work as a freelance writer can be found on Building Product Advisors, a new construction industry resource launching in Fall 2022.
https://www.patrickspainting.com/wp-content/uploads/2023/08/Accent-Walls-and-Statement-Colors.png
749
1332
Andrew Wesley
https://www.patrickspainting.com/wp-content/uploads/2016/09/patricks_painting-logo_V3-15-300x88.png
Andrew Wesley
2023-08-02 17:31:56
2023-08-02 17:38:49
Tips for Adding Accent Walls and Statement Colors to Your Home