Paint Sheen/Finish? We'll just call it sheen throughout this blog so we don't confuse anyone.
Many people have no idea what a paint sheen is or how to choose the right one for their project.
Paint sheen simply means the level of glossiness in paint. The glossier it is, the more of a shine it has. Today, most paints come in one of the following sheens: Flat, Matte, Eggshell/Satin, Semi-Gloss, and Gloss. It can be a bit overwhelming on choosing the right sheen so I'm here to help. The way I have listed the sheens above goes from least glossy to most glossy.
Flat – Flat paint absorbs light and therefore hides many surface imperfections but does not handle dirt well or stand up well to scrubbing.
Matte – Matte paint is the most popular sheen we use for walls. It is just a little more shiny than flat. It handles scrubbing well and I have used it in every area of a house.
Satin/Eggshell – When you think of Satin/Eggshell think of a silky finish. It looks good on walls and is smooth enough to stand up to dirt and cleaning. It can be used in any area of the home. We use Sherwin Williams paint products and they don't carry an Eggshell sheen, so the equivalent to this would be Satin.
Semi-Gloss – A Semi-Gloss sheen reflects between 40-50% of the light that hits it and is very easy to clean. Most houses we go into have semi-gloss on the trim, doors, cabinetry, and shelving. This is also used in bathrooms because it reflects moisture and isn't too shiny.
Gloss – A gloss sheen reflects the most amount of light and has the best cleaning ability; it is best for playrooms with rowdy children, laundry rooms with muddy dogs, or trim/doors that take a lot of abuse from rowdy children and muddy dogs.
Each paint sheen will vary from brand to brand. Some sheens will be shinier/less shiny than others. The downfall about a shiny sheen is that minor imperfections can be more of an eyesore compared to a Flat or Matte paint.
A general rule for sheens is that the shinier the paint is, the easier it is to clean. When choosing a sheen, take these factors into consideration.
How much light does this room get?
Am I going to like shiny walls?
Is this a high-traffic area?
Could my rowdy child possibly draw on the walls or my stinky, muddy dog dirty them up?
These are all questions you should ask yourself before making your final decision. If you need more help with your sheen, give us a call and we'll be happy to help.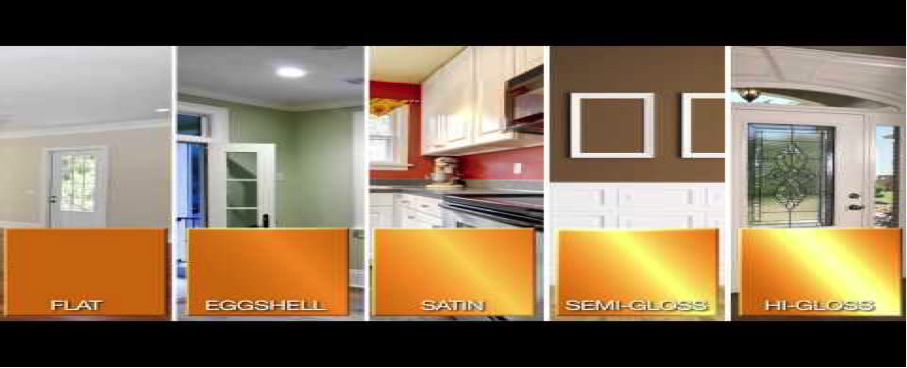 https://www.patrickspainting.com/wp-content/uploads/2017/04/Living-Room-With-Sheen.jpg
1414
2121
Pat
https://www.patrickspainting.com/wp-content/uploads/2016/09/patricks_painting-logo_V3-15-300x88.png
Pat
2019-04-04 18:20:45
2019-12-04 18:29:21
Paint Sheen/Finish