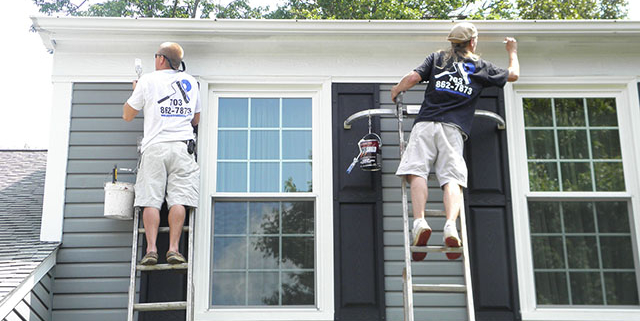 Exterior Design Ideas to Complement a Fresh Coat of Paint
Fresh paint can give a home an entirely new face, changing everything about how you and your neighbors perceive it. Unfortunately, another thing it does is quickly show off the other parts of your property that could use some work, even if you hadn't noticed them before.
Whether you bought your home within the last year and are taking steps to bring it up to taste, or you've had it for years, and it's ready for an update: these are the top exterior design ideas that will compliment your home's fresh coat of paint.
Fantastic New Deck to Spend More Time Outside On
How much time do you spend outside? Many people have discovered that when they create exterior spaces for themselves, they're far more likely to sit outside and enjoy the outdoors. This is vital since vitamin D, which we get naturally from sunlight, has been proven to boost our endorphin levels, allowing us to have better mental health. Spending more time outside can make work and life stress feel smaller and easier to handle.
Consider building a deck and updating it with heavy-duty deck stain so that it will last and look great to give your home's exterior a landing spot. This can become an awesome place for gathering with friends and family and goes great with any paint job.
A Roof That Will Look Great and Last
How old is your home's roof? The average roof lasts between twenty to thirty years: and once it's out of date, you quickly have to replace it or risk flooding and interior damage.
Updating your roof is an awesome option to ensure your entire property is safer and that the exterior looks amazing. Instead of going for a shorter-lived option, consider updating to a slate roof which can last well over fifty years as long as it's well maintained.
Pick a roof color that matches the hue of your new paint! This can allow for your home to look more cohesive and is also a great way to make both the paint job and your roof look amazing.
New Windows That Update Your Home's Look
Windows do so much more than just letting in sunlight. They also block out the weather and ensure that you get a great view of the exterior of your home: plus, they're important to the aesthetic of the outside of your home.
If you have older dingy windows, it's time to update them. Clean and new windows, with a finish that matches the rest of your home, can give it a polished and clean look while also lowering your electricity bill throughout the year!
Pavers to Portion Out Your Property
We want the interior of our homes to be portioned out into rooms because we like for every space to have its own use. This ensures that every room gets used and enjoyed: so why not view our lawns in the same way?
Permeable pavers can be used to portion out parts of your property into usable spaces that would otherwise simply be there for aesthetics. This can allow you to create a space for a fire pit, an area for lounging and relaxing, and even possibly section off your flower beds.
Although this can add extra time to your lawn care, it looks fantastic and ensures that you'll feel more inspired to spend time outside than you would otherwise.
Safety Additions That Will Protect Your Home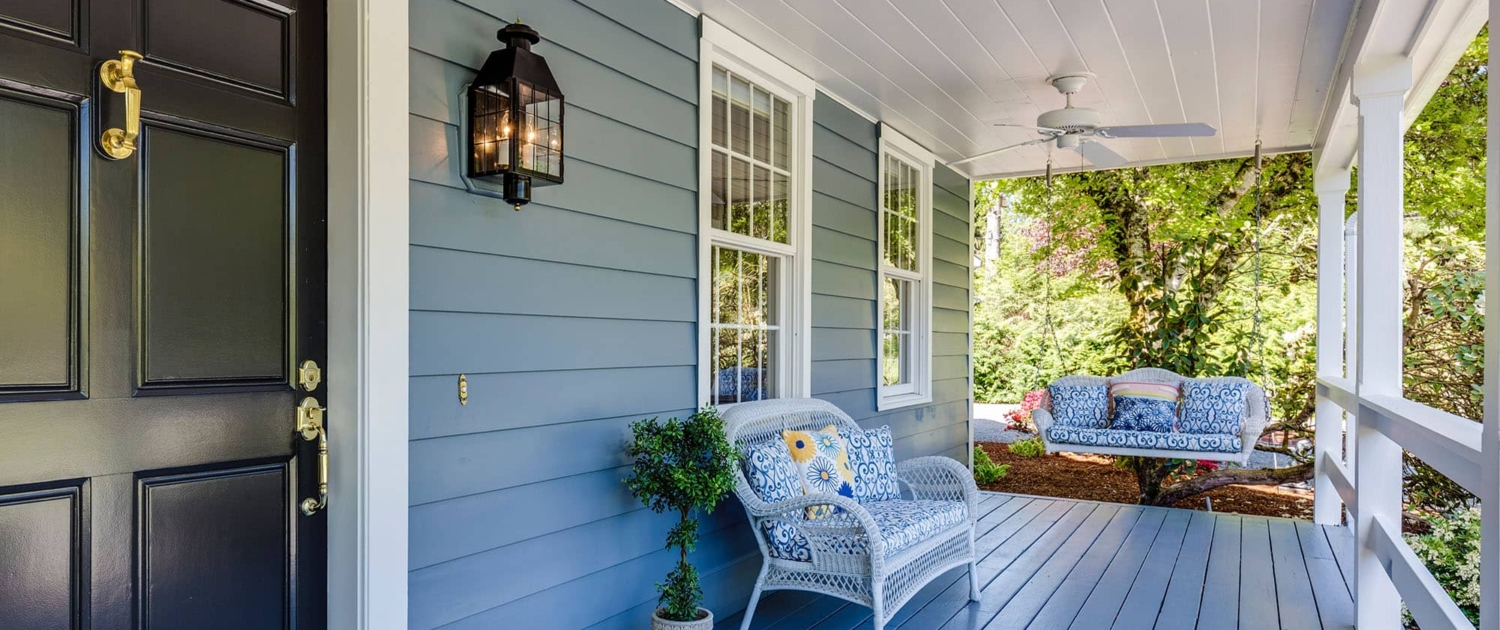 Your property needs to be safe since it's where you and your loved ones live. Instead of stressing about cameras and overly-expensive security systems, consider other ways you can make your home a far safer place to live.
One of these options is exterior lighting! By flooding your beautiful home's lawn with light at night, you'll keep burglars at bay while also showing off the fresh paint job and your lawn's aesthetic value.
You should consider investing in other safety features, like deck railing, clear pathways, and updated doors.
Updated Patio Furniture and Accessories
Your fresh paint job looks amazing, so why not make it so that you can sit outside and enjoy it? Patio furniture is an awesome choice for anyone wanting to invest time into making their yard into a more beautiful place.
You can go small, with just enough seating for those who live with you, or go big and create a luxurious seating area where you can entertain and host guests in the summer. The more seating and functionality you give your home's exterior: the more likely you'll be to spend time in it. Don't be scared to invest in you and your loved one's comfort.
Your Home's Exterior Should Excite You!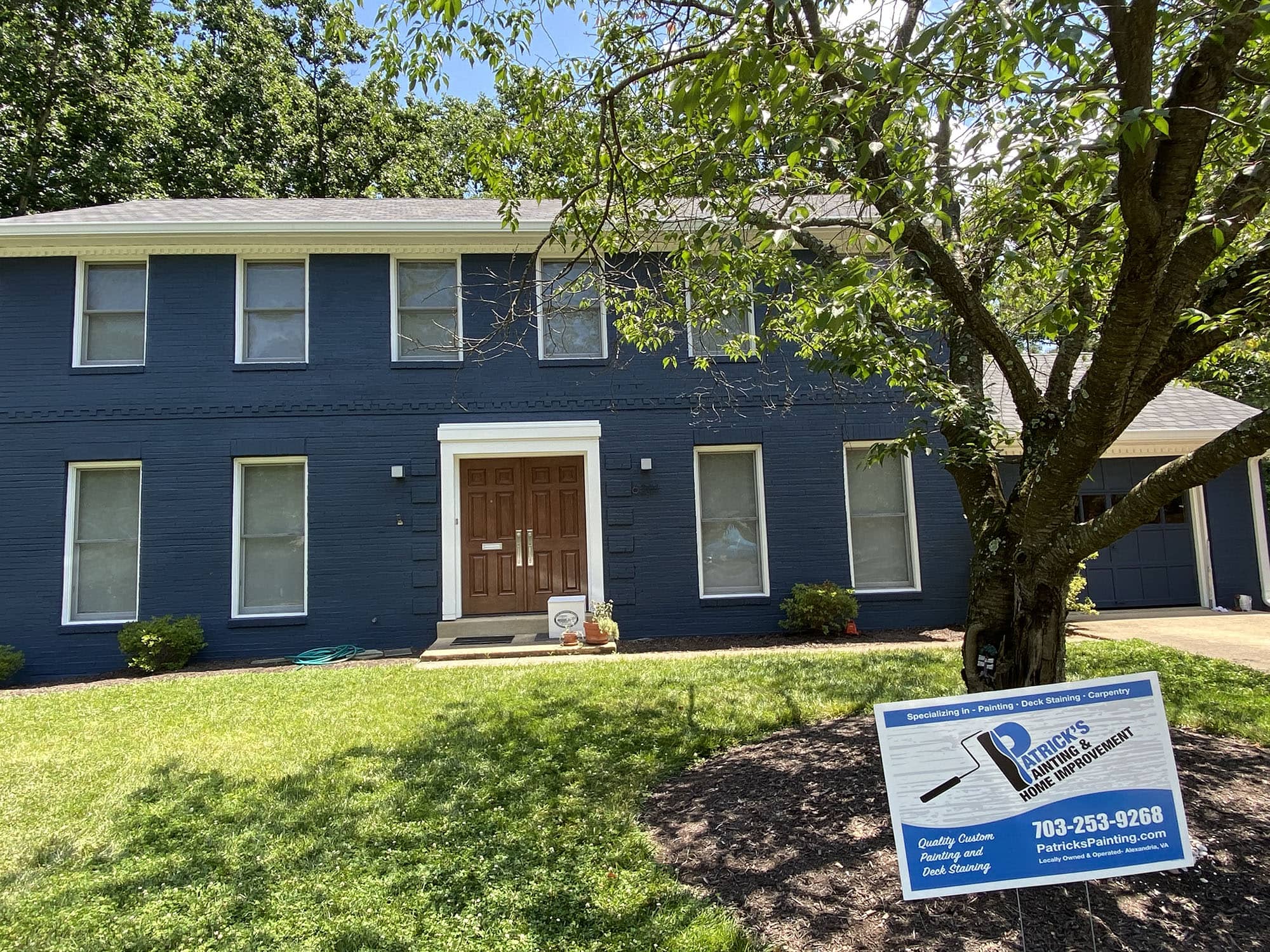 Whether this is your first home update or you've done this a ton of times before: it's important that your home's exterior excites you. Make your property into one that you're proud to show off and enjoy.
Andrew Wesley
Andrew is an editor for the Innovative Building Materials blog and a content writer for the building materials industry. He is focused on helping fellow homeowners, contractors, and architects discover materials and methods of construction that save money, improve energy efficiency, and increase property value.
https://www.patrickspainting.com/wp-content/uploads/2022/04/Fresh-Coat-Of-Paint.jpg
427
640
Andrew Wesley
https://www.patrickspainting.com/wp-content/uploads/2016/09/patricks_painting-logo_V3-15-300x88.png
Andrew Wesley
2022-04-08 17:18:05
2022-04-08 17:22:10
Exterior Design Ideas to Complement a Fresh Coat of Paint